We all know how little kids like to be big kids. Toytastic have made that possible with the coolest looking toddler foot to floor motorbike around. Those go faster bad boy tyres on the real deal translate onto wide plastic wheels for stability and handling for toddlers. There is a parental handle ideal for carrying when little legs are tired or helping to push off on those first few goes. Themed, not in grown up black gloss but, in kids character favourites, these bikes are a winner. At just £54.99 from Toytastic they are affordable fun for active kids everywhere.
Toytastic kindly sent me the lovely Spiderman version to test at Coombe Mill. With our purpose built ride on play area I knew this foot to floor bike would fit into the range perfectly.
Over the Christmas holidays it was put to the test by children as young as 1 and as old as 9! This little tot wasn't too sure, but thanks to the stability of the big fat wheels, climbing off was easy.
Then my nieces came to stay. One of them had the Frozen Foot to floor for Christmas and had brought it with her. They are light and easy to carry so perfect for taking away. The other quickly grabbed our Spiderman bike and together the fun began.
They spent hours racing up and down the Coombe mill paths, climbing the grassy hills and generally wearing themselves out. These bikes are so sturdy I had no fear they would survive the challenge.
Win your Toytastic Frozen Foot to Floor Motorbike with Coombe Mill
If you know a little one age 1 – 4 that would enjoy riding around on one of these bikes why not enter to win a Disney Frozen bike with oversized wheels for stability and Frozen character graphics of Elsa, Anna, Krisoff and Olaf.
Good luck to all taking part.
Foot to Floor Frozen Motorbike
Disclosure
We were sent our Spiderman foot to floor bike for the purpose of this review. All thoughts expressed here are my own. My confidence in the product is evident by welcoming the bike for holiday makers to use in the Coombe Mill ride on under 5's play area.
When the government's chief vet announced in December that all birds should be kept indoors for at least the next 30 days my heart sank. We have the most amazing "Jurassic Park" for keeping chickens and ducks safe at Coombe Mill with fresh water pond, fox safety fencing, shelter and all mod cons – well if you are a chicken or duck that is.
In theory we could move everything indoors for a period, but we knew the birds wouldn't enjoy it and neither would we enjoy the resulting smell from having them all cooped up! We had no choice but to do as advised. The risk to humans from bird flu is still extremely small but it would be churlish to ignore the advice. Over the coming week we gradually captured the chickens and moved them to our old peacock enclosure. It had been a makeshift home last winter for a month when the field became too slippery and wet for the guests to enter. This winter they would have to return even though their field was still lovely and dry.
The ducks and geese were harder. An even older Avery has now become their home with much help needed from Guy, our resident geese catcher in moving them. On the plus side the space for them is much better than for the chickens, so long as the structure actually survives another year!  
Farmer Nick had a premonition that the 30 day indoor ruling was likely to be extended and set to work creating his very own chicken world for keeping chickens safe behind his farm shed. Being such a handy man really comes into its own at times like this. He spent every spare moment over the Christmas holidays taking advantage of the older two boys being home from college and university to put his plan into action.
Beginning with a proper concrete floor and building up with solid wooden walls and doors, a patch of scrubland was transformed into a luxury chicken coop. Nesting boxes, perches and lighting will hopefully mean even our winter guests will be able to find an egg for breakfast!
The chickens certainly looked happy to be leaving their old quarters and scratching round in the fresh sawdust of Chicken world. I was mighty pleased for an opportunity to give the old home a good hose down!
Because my clever husband always thinks one step ahead, he made the new housing extra large; sectioning off a second room that can be used for other any other animals that need to be moved indoors. A poorly animal, new struggling mother or even all the goats or donkeys in prolonged periods of wet weather can now be housed indoors as well as keeping chickens safe.
It will still be good to let the birds back out into Jurassic Park again, but for now at least we know they have a comfortable indoor home.   
 Do you know anyone keeping chickens? Are they indoors now too?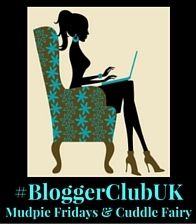 It has been years since I can remember a winter like this one.  Days of frosty mornings, temperatures only climbing as the sun creeps over the valley giving way to glorious afternoons with a taste of spring and real warmth from the sun. Yet it is still January's farm and by mid afternoon that spring sun climbs up the opposite side of the valley with visible speed leaving behind a heavy reminder that winter is in fact still in charge.   That said, compared to the past few years of endless warm rainy days with fears for the safety of the animals catching pneumonia from the damp and everyone squelching in mud, this year is like the winter wonderland of postcards and childhood fairytales.
A January Afternoon
I have shared plenty of frosty morning photos over the past weeks, the joy of my morning farm rounds as the sun rises over the valley, so today I'm sharing the late afternoon. That half hour in the day as the sun beats down its last rays before retreating up the hill.
Out on the farm the animals know this is the time of day to savour, they can all be found quietly soaking up the sun. I wonder if they appreciate how lucky they have been this year, or remember the rain of January's farm last year.
Down by the lakes the sun has left a warm glaze over the water which sits as still as can be apart from the odd carp rising to the surface or the wild ducks coming for a swim.   Our farm ducks and geese are all now indoors. More on how we've managed that on the blog tomorrow.
January's Farm at Sunset
 I can't resist trekking up through our deer field and out onto the lane to follow the sun's retreat up the valley.  I am rewarded at the top with a beautiful sky looking out towards the sea.
I wonder what February's Farm will bring?
Welcome to Country Kids from Coombe Mill
Country Kids is the original outdoor family fun linky designed to:
"Encourage family fun outdoors, in an age where technology and screens are such a draw to a sedentary indoor life"
Welcome back if you are a regular to Country Kids and if you are new please join in. You will find plenty of inspiration for enjoying outdoor space and please do share your own adventures. We support the National Trust 100 things to do before you are 11¾ along with all other ideas for family fun outside. 
Make the most of family time outdoors. 
I hope you've had a good week whether sunny like us or under the mask of fog in the south east. Motivating ourselves and our children to layer up for outside can feel such a chore in winter, but I'm sure if you do, the smiles and rosy cheeks are worth the effort. So much of Cornwall is closed in January but the woodlands, coast and harbour towns are always a cheep day out with plenty for families to do even in January and we have been making the most of this. I hope you have an adventure to share on the link up below. 
Guidelines for Joining in: 
Post must be predominantly outdoors such as in the garden, the park, the woods or the beach with crafting, learning, exploring or playing.

Despite the title, both countryside and urban outdoor adventures are welcome.
Unheated covered areas like a barn or tent count as outdoors.

 Please comment on my host post and a minimum of 3 others of your choice.

If you use #CountryKids when commenting the post owner will know where your found them and hopefully come back to visit your post.

Please take my badge, without it you won't be considered for winning the lovely Rockfish Wellies.
Linked posts should be written and made live within the last 2 months.

I understand sometimes you need to do catch up posts and write about something from a couple of months ago but the publish date should be within 2 months.

By joining in with Country Kids you're giving me permission to email you weekly as a reminder.
There is no restriction on the number of posts that can be linked up, however please be sensible, if you have more than 3 consider linking over a few weeks.
My top commenters from 7th January:
1st Tracey from Mummy Shire with 22 comments
2nd Claire from Emmys Mummy with 21 comments
3rd Samantha from Chocolate and Wine and I'll be Fine with 19 comments
We have 2 guilty bloggers linking up again and not commenting on any posts (as of Thursday pm when counted). Come on you know who you are please go back to be fair to
0others.
Rockfish kindly sponsor Country Kids 
Win a pair of wellies from Rockfish Monthly
I am delighted to have Rockfish as the sponsor for Country Kids. Rockfish are a local Cornish company specializing in stylish quality wellingtons for all the family. We have been offering their country wellies in our borrow room here on the farm for over a year and they are always popular for their style, comfort and durability.
Each week my favourite #CountryKids posts, which include my badge or a link back here,  will be considered for a free pair of Rockfish Wellies at the end of the month; the perfect way to enjoy the outdoors whatever the weather throws your way. Keep your posts coming, it could be you winning next!
For more more information on the Rockfish Wellies on offer with us and terms and conditions to win see here.  
Favourite posts from last week added to the shortlist for winning the January Rockfish Wellies:
Top Commenter : Tracey from Mummy Shire.
I have been wanting to try snow painting for years but still no snow for us, instead I'm sharing how The Ladybird's  adventures did it.
Winter in the woods by a Mum's Blind Love will make you want to wrap up and head out. 

Country Kids Communities 

I'd love you to join me: 
Pin on the Pinterest Board Just ask for an invite to pin and include Country Kids on your pins for me to stop by on your boards too.
Follow Coombe Mill Family Farm Holidays's board Country Kids  from Coombe Mill on Pinterest.
Join the growing Country Kids Instagram Community with #CountryKidsFun.
I'll like and comment on all and share my favourites from the week with a tag on a Friday on Instagram and Twitter. With over 1000 posts this community is flourishing with outdoors photos.
My favourite photos from the week came from @pottyadventures @hip2trekemma @mummyinatutu @moortoshore. Please do check out these lovely folk on Instagram if you are not already following.
Loading InLinkz ...
I make no secret of loving family days at the beach and here in Cornwall we have some gorgeous beaches to choose from. I don't mind if it is summer or winter, time at the beach for me is time well spent. I can feel on holiday just minutes from home here and I like nothing better than the school holidays when all my family join me. Having children now age 12 – 18, family trips are becoming less frequent, there is always someone off doing something independently, so when the Christmas holidays gave us a chance to all be together for some winter beach days there was no stopping this trip. For Farmer Nick this is a bit of a rarity, I swear Christmas is the only time of the year he joins us at the beach; normally he is much happier pottering on the farm and having a little peace and quiet from us all!
It wasn't a beautiful day but it was warm for December and to me it was perfect. School and work were on hold and we could just enjoy a few hours of fresh air. Once at the beach our party split into two, one group walked the coast path to the headland while Guy and I opted for surfing (Guy) and body boarding (me) in the sea.
I don't remember the wind but looking back at the photos the waves and our hair blowing all over shows there was quite a strong side wind.  
Normally photos of my family are a rarity, however thanks to my brother joining us, suddenly the kids were happy to stop and smile giving me some lovely memories of our day.
I wish I could have transported Guy and me into these photos at the headland.
That said we were in the sea nearly an hour and had a great time, it didn't even feel like winter in there. Though I do have a thick wetsuit and a thermal rash top, Guy was the brave one in a summer weight suit.
Winter beach days: A return trip
We enjoyed it so much we couldn't resist a return visit a few days later and this time in full sun.  The tide was further out and splashing in the sea and football on the beach was all it took for happy family fun.
I don't know what it is about term time, but persuading the kids to come out with me is so much more of an effort.  I'm now looking forward to half term and the prospect of more family winter beach days here in Cornwall.
Tips for family Winter Beach Days at Polzeath
Take wetsuits, especially for the children, they always end up splashing in water at any time of year. We have plenty to borrow at Coombe Mill from our boot room.


Take snacks and drinks or a money if it is a beach with facilities. Beach play is thirsty work!


Our visit here was to New Polzeath, lf the tide is in there is a walk from parking to reach the main beach at Polzeath so check tide times before setting out.


In 2016 the beach toilets became pay toilets. You need 20p to go and worse, they lock them all together now in winter due to lack of funds for cleaning. My tip is to use the local beach cafes which are open at peak times like the Christmas holidays.  


Parking at Cornish beaches is heavily monitored, never outstay your ticket or you are like to be fined.  New Polzeath is free all year but parking is limited. There is a pay car park too for busier months.


Be sensible in the sea. There are no lifeguards from October to May, though you can still book surf lessons for adults and children with Surf's Up.